COCONUT spray hair oil – delicate care.
Each of us has different hair. Its condition largely depends on how we care about it and what products we use in daily hair care routine. If your hair doesn't receive a proper portion of nourishment every day but you use a flat iron, hot airflow of the dryer, curler or strong styling products – even the healthiest strands are going to get damaged and look awful. You must take care of delicate hair also because it has the ability to absorb good as well as bad substances. Any impurities, smoke and damaging chemical substances also penetrate between the hair cuticles.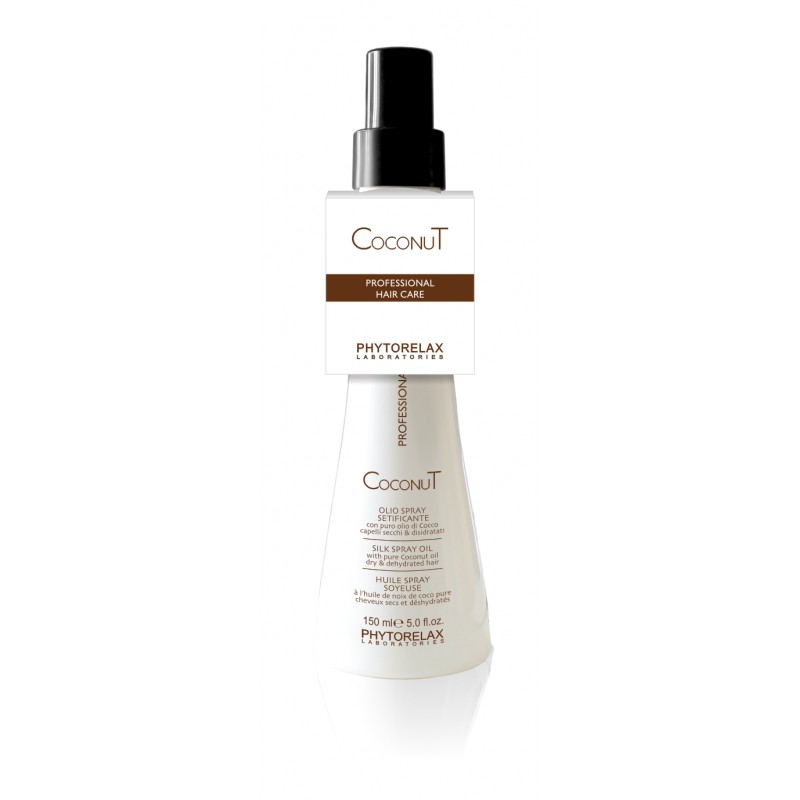 Proper care is going to provide nourishment as well as protection which will keep hair from absorbing so many impurities. As a consequence, it won't get damaged so easily.
Only natural oils can deliver such protection. For example, delicate coconut oil which has small particles and offers good absorption. Using natural oils should become a part of your daily beauty routine. COCONUT has created a spray oil to protect thick hair (which may get weighed down with too many cosmetics). It is a coconut oil that comes in a 150 ml bottle. The bottle is equipped with an atomiser which evenly sprays the product on hair and creates a delicate and non-overburdening mist. Coconut oil is known for its nourishing properties. Its small particles can penetrate even inside thick, heavy and low porosity hair. That is why, spray coconut oil is an excellent daily prophylaxis which helps to save your hair and protect it from any damages and adverse weather conditions.
COCONUT spray oil can be applied several times during the day – to damp hair or to dry hair prior to styling (coconut oil conditions hair and makes it more manageable). Sadly, the product doesn't last long but it is still recommendable.